For over 25 years, Ric Kelton has ­helped his clients navigate through many types of markets and milestones. He offers planning that goes well beyond investment management to encompass each facet of life that intersects with a client's finances.
Ric launched The Kelton Financial Group in 2016. He specializes in working with corporate executives and other professionals who understand the importance of having a personal wealth manager to guide their financial decisions, as they lead department, divisions, subsidiaries and global companies. Like a personal trainer, Ric strives to keep his clients financially fit and help them pursue their goals.
Ric is a CERTIFIED FINANCIAL PLANNER™ professional, Accredited Estate Planner®, Chartered Financial Consultant®, Chartered Life Underwriter® and Certified in Long-Term Care professional. He was honored to be named in 2017, 2018, 2019 and 2020 to the Financial Times 400 Top Financial Advisers*.
Prior to his extensive tenure as a Wealth Management Advisor, Ric was a Senior Accountant at a Big Eight firm in New York City, and an auditor and financial analyst at Matthew Bender.
Ric's family – wife Lori, sons Ryan and Sean, daughters-in-law Nicole and Julia, and new grandson Kieran – keeps him grounded, productive and dedicated. His family is the most important thing to him, and the reason he gets up in the morning.
Certified Financial Planner Board of Standards Inc. owns the certification marks CFP®, CERTIFIED FINANCIAL PLANNER™,

and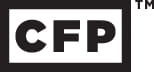 in the U.S., which it awards to individuals who successfully complete CFP Board's initial and ongoing certification requirements.
Financial Times Top 400 Financial Advisors (2020)
The Financial Times 400 Top Financial Advisors is an independent listing produced annually by Ignites Research, a division of Money-Media, Inc., on behalf of the Financial Times (April 2020). To qualify for the list, advisers had to have 10 years of experience and at least $300 million in assets under management (AUM) and no more than 60% of the AUM with institutional clients. The FT reaches out to some of the largest brokerages in the U.S. and asks them to provide a list of advisors who meet the minimum criteria outlined above. These advisors are then invited to apply for the ranking. Only advisors who submit an online application can be considered for the ranking. In 2020, roughly 1,040 applications were received and 400 were selected to the final list (38.5%). The 400 qualified advisers were then scored on six attributes: AUM, AUM growth rate, compliance record, years of experience, industry certifications, and online accessibility. AUM is the top factor, accounting for roughly 60-70 percent of the applicant's score. Additionally, to provide a diversity of advisors, the FT placed a cap on the number of advisors from any one state that's roughly correlated to the distribution of millionaires across the U.S. The ranking may not be representative of any one client's experience, is not an endorsement, and is not indicative of advisor's future performance. Neither Raymond James nor any of its Financial Advisors pay a fee in exchange for this award/rating. The FT, Ignite Research, and Money-Media, Inc. are not affiliated with Raymond James.