Ryan Kelton, a CERTIFIED FINANCIAL PLANNER™ professional and Chartered Financial Consultant®, helps clients pursue their goals and passions with an integrated wealth management plan designed to help meet their needs. They appreciate his analytical approach and focus on the long term.
Ryan joined the firm in 2015, after four productive and successful years at GE Commercial Aviation Services (GECAS), the former GE Capital division which specialized in commercial aviation loans and leases. Ryan gained experience across the spectrum of corporate risk and finance in his tenure with GECAS.
As a Northeastern University graduate with a Bachelor of Science degree in international business, Ryan brings extensive knowledge to his Kelton Financial Group clients. Ryan and his wife, Nicole, were married in 2016. Their son, Kieran, was born in December of 2018 and they adopted Atlas, a lab/hound rescue, in June 2020. Outside of work, Ryan volunteers with the Schenectady Boys and Girls Club and is the president of the local Club Blue chapter. Ryan, Nicole and Kieran enjoy traveling both domestically and internationally as well as taking weekend hikes in the Berkshires, Catskills and Adirondacks. Ryan enjoys spending time playing with Kieran and Atlas and rooting for the Giants, Mets, Devils and Knicks.
Certified Financial Planner Board of Standards Inc. owns the certification marks CFP®, Certified Financial Planner™,

and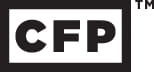 in the U.S., which it awards to individuals who successfully complete CFP Board's initial and ongoing certification requirements.
Raymond James is not affiliated with the above organizations and/or charitable causes.
2022 Forbes Top Next-Gen Wealth Advisor Best-in-State
The Forbes Next-Gen Wealth Advisors rankings, developed by SHOOK Research, is based on an algorithm of qualitative criterion, mostly gained through telephone and in-person due diligence interviews, and quantitative data. Those advisors that are considered are under 40, have a minimum of four years' experience, and the algorithm weighs factors like revenue trends, assets under management, compliance records, industry experience and those that encompass the highest standards of best practices. Portfolio performance is not a criterion due to varying client objectives and lack of audited data. Neither Forbes nor SHOOK receive a fee in exchange for rankings. The Research Summary (as of August 2022) included: 35,465 nominations for all rankings, based on thresholds, 19,986 invited to complete online survey, 14,892 telephone interviews, 3,038 in-person interviews at advisors' location, 1,357 virtual interviews and 3,513 individuals considered and 1,000 individuals won the Next-Gen ranking. This ranking is not indicative of an advisor's future performance, is not an endorsement, and may not be representative of individual clients' experience. For more information and complete details on methodology, go to www.shookresearch.com
Forbes Top Next-Gen Wealth Advisors - September 2021
The Forbes Next-Gen Wealth Advisors rankings, developed by SHOOK Research, is based on an algorithm of qualitative criterion, mostly gained through telephone and in-person due diligence interviews, and quantitative data. Those advisors that are considered are under 40, have a minimum of four years' experience, and the algorithm weighs factors like revenue trends, assets under management, compliance records, industry experience and those that encompass the highest standards of best practices. Portfolio performance is not a criterion due to varying client objectives and lack of audited data. Neither Forbes nor SHOOK receive a fee in exchange for rankings. Research Summary (as of September 2021) included: 33,978 nominations for all rankings, 17,135 invited to complete online survey, 13,116 telephone interviews, 2,565 in-person interviews at advisors' location, 1,103 virtual interviews and 3,389 individuals considered and 500 individuals won the Next-Gen ranking. Raymond James is not affiliated with Forbes or Shook Research, LLC. This ranking is not indicative of an advisor's future performance, is not an endorsement, and may not be representative of individual clients' experience. For more information and complete details on methodology, go to www.shookresearch.com